Get your hands on a Pebble Frost smartwatch to manage your everyday activities and enhance your levels of fitness with ease. The Pebble Frost smartwatch has a 4.74 cm (1.87) narrow bezel IPS full touch screen curved display that accentuates your style and fits well on your wrist. The rotating crown on this smartwatch also makes it easy to move among the applications and offers you quick access to everything you require. Additionally, you can effortlessly view recent contacts and make calls using this smartwatch's potent Bluetooth calling feature with the help of the excellent dial screen included inside the device. Moreover, this watch offers a variety of sports modes that can be used to plan out your training routine and keep track of all your physical activities.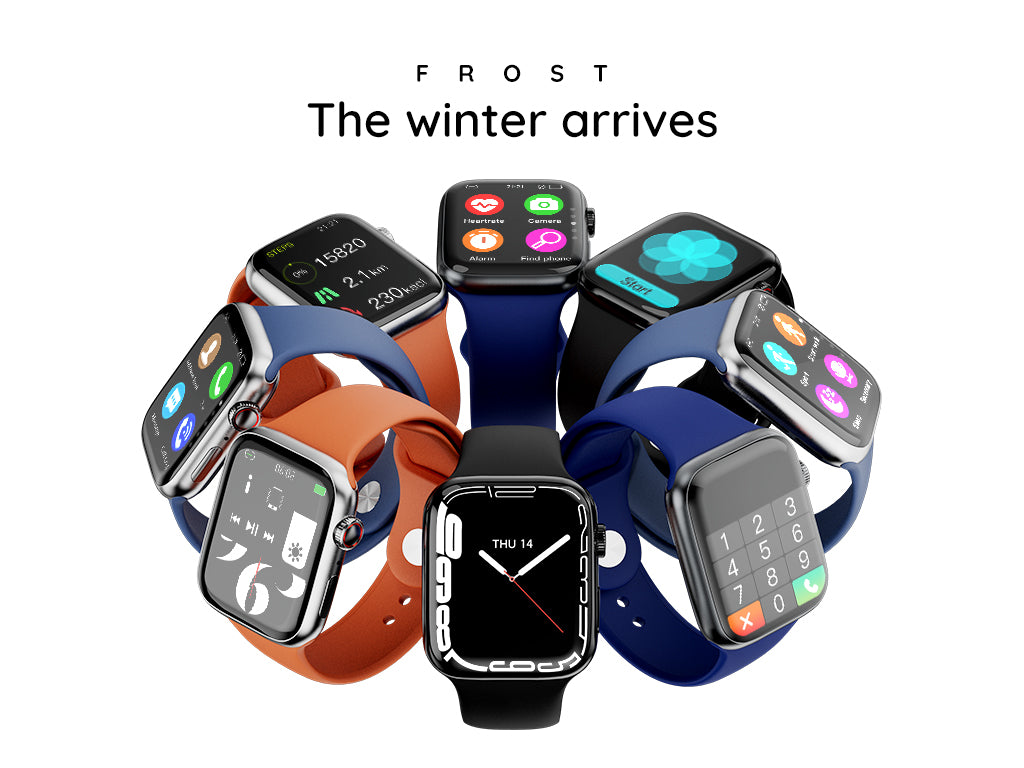 The 4.74 cm (1.87) thin bezel IPS full touch screen curved display on the Pebble Frost smartwatch enhances your style and fits excellently on your wrist.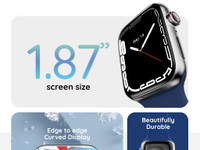 This smartwatch features a rotating crown that makes it simple to navigate through the applications and gives you instant access to everything you need.
With the aid of the amazing dial screen built into this watch, you can effortlessly access recent contacts and make calls with the help of the powerful Bluetooth calling function of this smartwatch.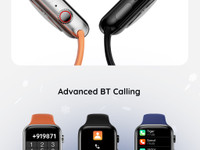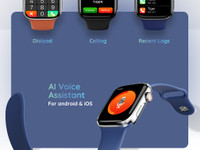 AI-driven Voice Assistant
This smartwatch can be controlled easily by speech thanks to an AI voice assistant that works with both android and iOS devices.
With the help of the productivity tools included with this smartwatch, you can complete your activities quickly, enhancing your efficiency.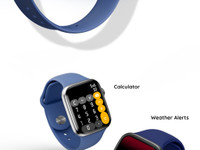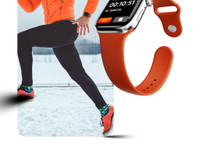 This wristwatch has a myriad of sports modes that maintain track of all your physical activity and can help you plan out your workout programme.
We only sell 100% Original, Top-quality Pebble Genuine Products.
General
Brand: Pebble
Model Number: PFB33 Frost
Color: Midnight Black, Winter Fire, Winter Blue, Misty Grey
Screen Size: 4.74 ( 1.87″) Largest HD Display
Type: Bluetooth Calling Smartwatch
Dial Shape: Rectangular
Strap Material: Silicone
Display Type: IPS Display
Charging: Wired
Battery Capacity: 230mAh
Bluetooth Version: 5
Battery Average Life: 7 days ( Stand by )
Water Resistance: IP67
Dial Material: Metal Alloy
Health: Blood Pressure Monitor, Heart Rate Monitor, Sleep monitor, Steps pedometer, Sedentary Alert Monitor,
Notification: Calls, SMS, Email, Whatsapp and Social Media
Sports Mode: 50+
Voice Assistance: Yes
Compatible OS: Android and IOS
Watch Faces: 100+ Cloud Based
Other Features: Smart Calculator, Torch, Stopwatch, Raise to wake, Water reminder, phone dial, Multiple language, Music, Weather,
Country Of Origin: China
⚡Warranty 
Warranty Summary: 1 Year Warranty