FINGERS Blazing BlueLit Wired Backlit Keyboard
Amazingly Beautiful: Blazing BlueLit with its classic black design and bright illuminated keys is a pleasing spectacle, sure to impress all those who see it. It's rugged design and tough keys add a blazing performance experience.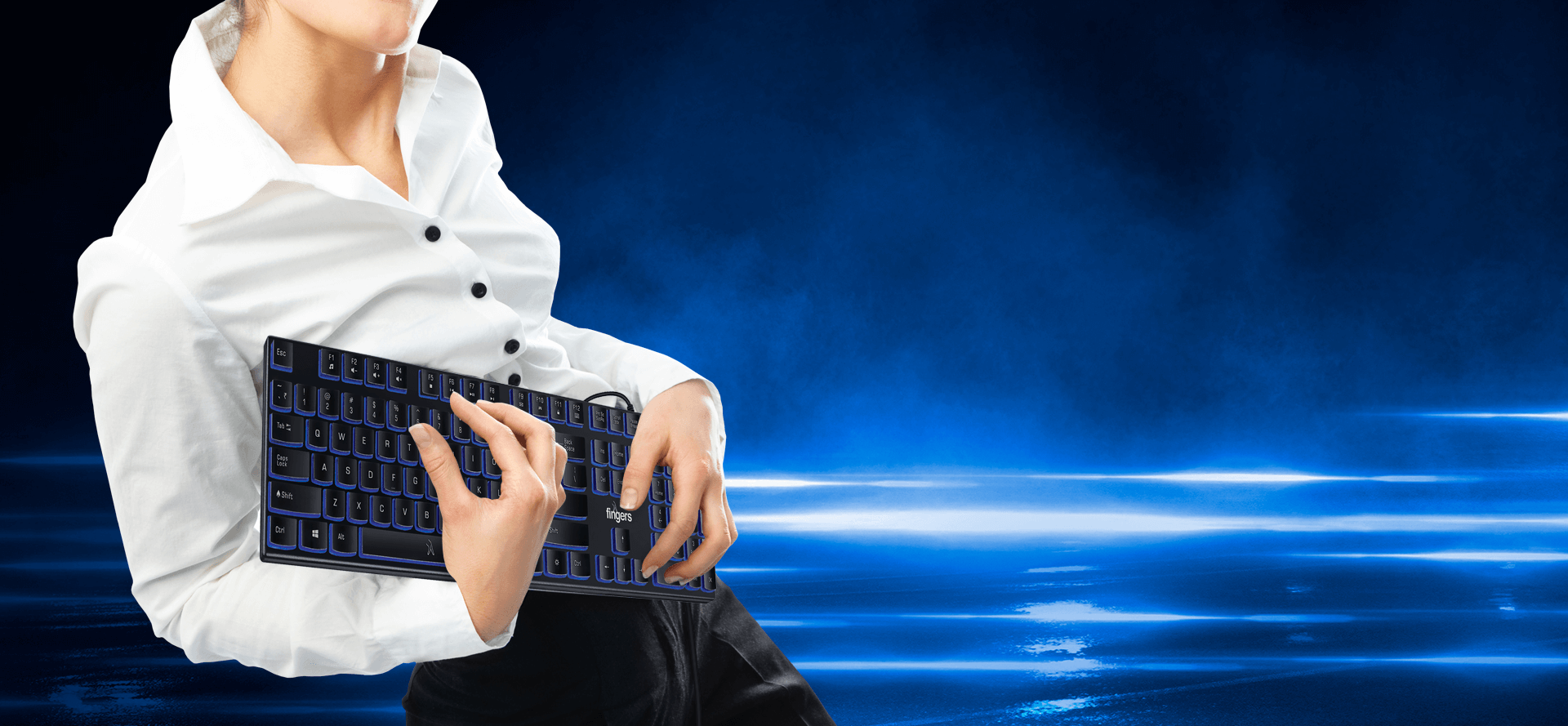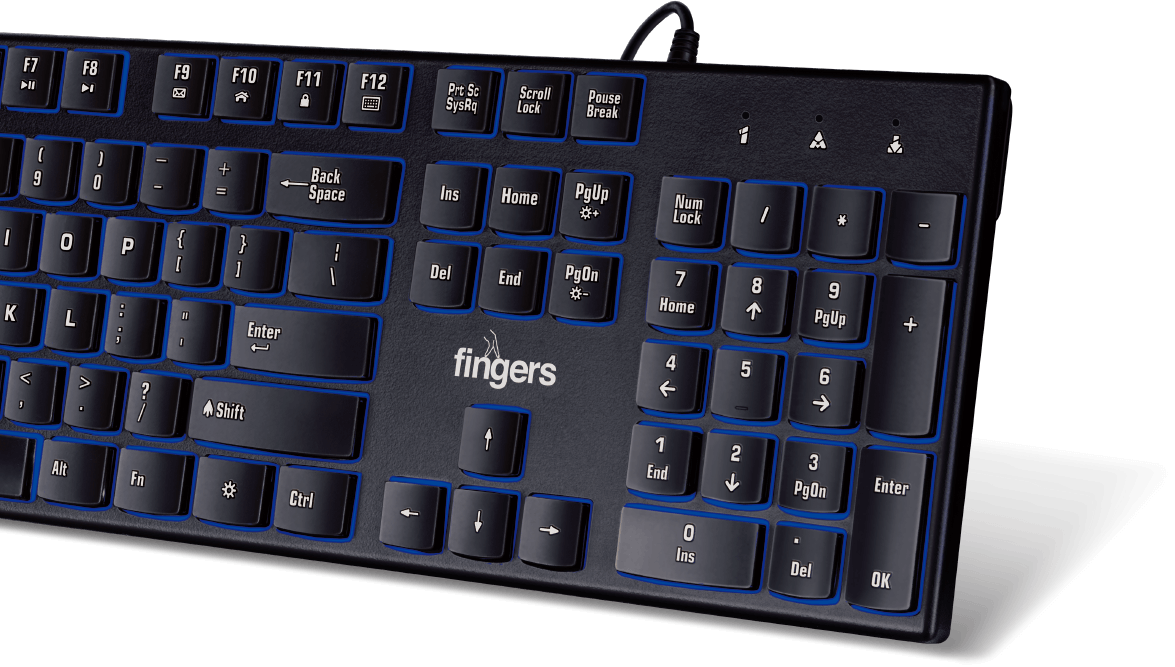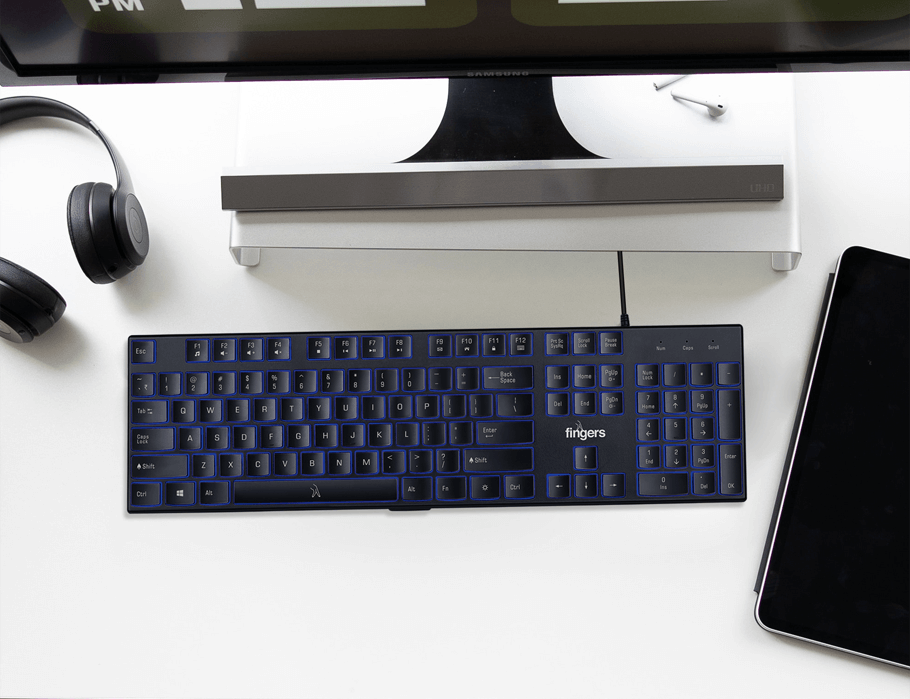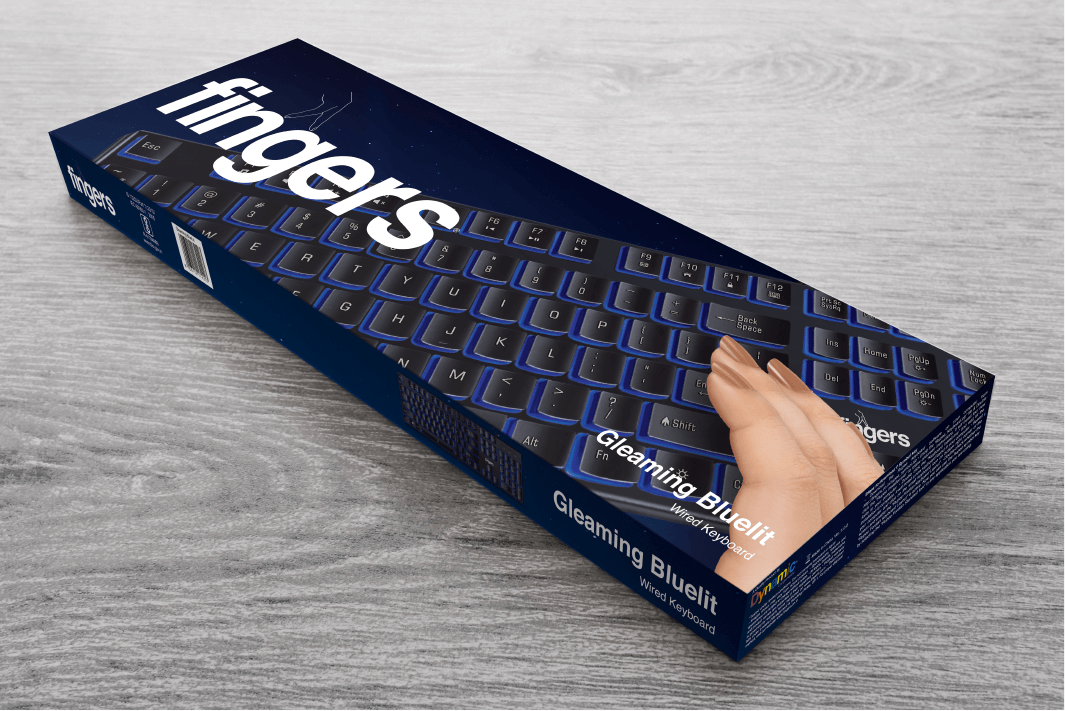 Light at your command with Manual brightness adjustment: If you're planning on burning the midnight oil to meet a presentation deadline or enjoy late night surfing or hitting the gamer mode, Blazing BlueLit keyboard will keep up with your lighting needs. You can manually adjust the brightness mode in 2 ways – Solid effect and Breathing effect.
A Smooth typing experience: With a sturdy mechanical profile, a full-size layout and adjustable tilts, this keyboard is all about blazing performance! Fabricated with membrane-coated sheet beneath the keys, it scores 10 on 10 on durability – thereby protecting the circuit from humidity and moisture as well as accidental spills!
Plug-n-play: Setup couldn't be any easier – simply plug the wire to the USB port and start typing, tweeting, blogging right away! Moreover, there are no batteries to worry about.
Instant Media Access: The full-sized keyboard has 12 soft touch media controls that lets you play your favourite song or skip to the next tune instantly and even compose new mail quickly. Additionally, the quiet keys barely make a sound, so you can enjoy crystal clear music.
We only sell 100% Original, Top-quality Fingers Genuine Products.
⚡General
Model Number: Blazing Blue Lit

Type: Laptop Keyboard
⚡Product Details
Sales Package: 1 Keyboard     
⚡Warranty